Sustainable Economic Growth in Southeast Asia: Pipedream or reality?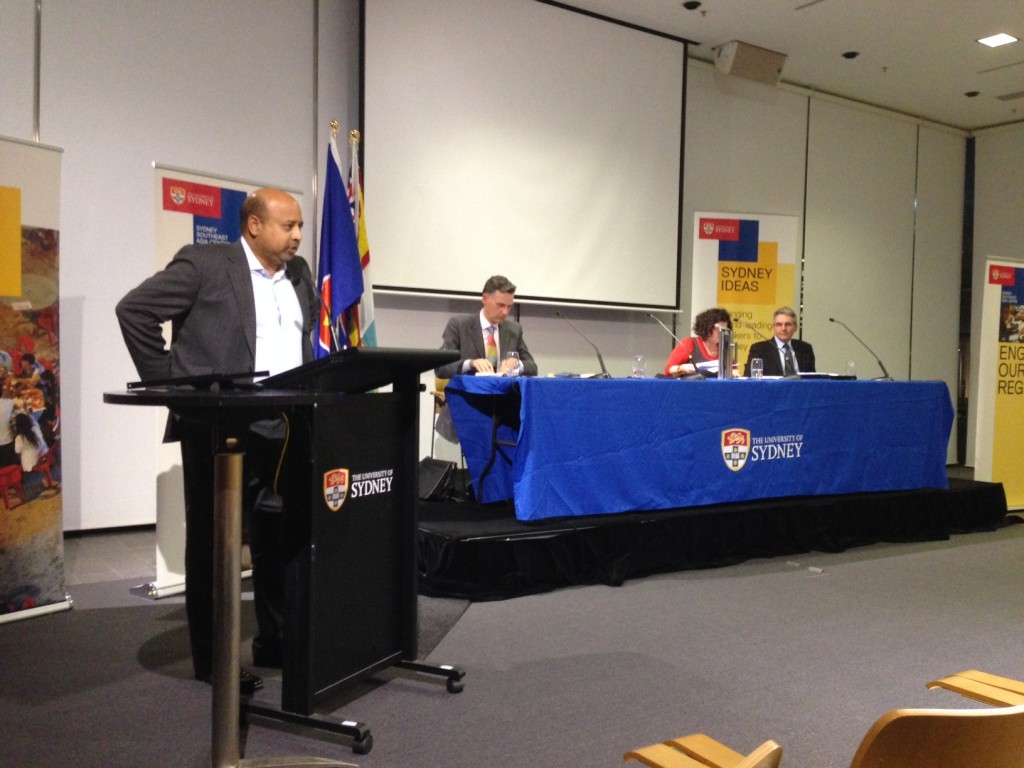 I recently attended a public event held at the University of Sydney as part of the Sydney Southeast Asia Centre ASEAN Forum. I had been asked by Nick Rowley of the Robertsbridge Group who chaired the event if I could join the panel discussion, along with Kelly Dent, Economic Justice Coordinator at Oxfam Australia and Professor Christopher Wright from the University of Sydney Business School and Business Enterprise Research Network (BERN).
The panel explored issues of sustainability in Southeast Asia and although differing opinions ensued, I felt overall it was balanced discussion. A key question addressed was how Southeast Asia will continue on its path of economic growth while working within environmental limits and developing more sustainable practices?
I was there representing Paper Force's business partner Asia Pulp and Paper (APP) so was able to bring a business perspective to the table. To help answer the question I presented APP as an example of a company that is now operating under a sustainable economic framework.
As one of the world's largest pulp and paper companies employing more than 100,000 people in Indonesia and China alone, APP plays an important role in Southeast Asian economies. Its responsibility to produce pulp and paper in a sustainable manner goes further than how it manages its forest concessions. APP has a critical role in supporting the protection and conservation of natural forest areas, helping to alleviate poverty, empowering individuals and communities and growing the economies in which it operates.
In February 2013, the company announced its Forest Conservation Policy (FCP) and zero deforestation commitment, and over the last 18 months has been working successfully to implement this policy. Earlier this year, it made a further commitment to support the protection and restoration of one million hectares of tropical rainforest landscapes in Indonesia.
Policies to protect natural forest can only be economically viable if there is market recognition for the businesses that invest resources in them and for us, we have already seen broad support for the work we are doing as a result.
After launching the FCP, a number of former customers re-opened conversations with APP and we are pleased that following the continued successful implementation of our programs a number have returned.
For APP, achieving zero deforestation throughout our supply chain is a strategic business choice, and there is already evidence that other major Asian businesses are now also recognising the need to adopt similar commitments. In this sense, APP is helping establish what could become the new norm for sustainable business practice in Southeast Asia.